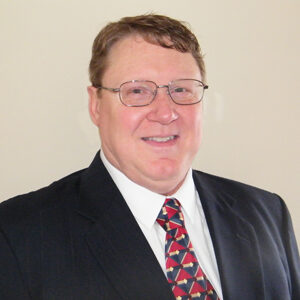 David J. Wilson is seasoned Manufacturing Operations Specialists with 30 years of experienced in which he has perfected his skills in the disciplines of Lean Manufacturing, Continuous Improvement, Six Sigma and Operations Management.
Dave has a unique skill set that allows him to quickly transform manufacturing companies into World Class operations that can compete globally while making a profit.
Throughout his career Dave has held positions as Director of Continuous Improvement, Project Manager, Senior Value Stream Planner, and Distribution Manager.
Prior to joining the SolutionTech team,  Dave has had Continuous Improvement roles at McDonnell Douglas Missile Systems, Home Depot and Mark Andy.
Dave has earned certification in Advanced Manufacturing, Project Management, Lean Manufacturing, and is a certified Six Sigma Black Belt.  He is also skilled and experienced in Oracle 11i, ASCP, Salesforce CRM and  Rootstock ERP.
Dave makes his home in Lake Sherwood,  Missouri  and is part of SolutionTech – St. Louis Operations Team.