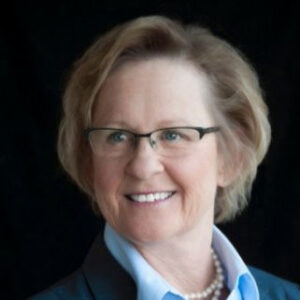 Sherida provides 30+ years of experience transforming healthcare, manufacturing, and service operations into agile, lean businesses.  Her body of work includes executive level consulting at a diverse number of companies among which include, OhioHealth, Husqvarna, General Motors, Inteva, and several private operations.
She has supported the implementation of TPS (Toyota Production System) in several businesses.  Her larger implementations include E-One, a global manufacturer of emergency response vehicles, and OhioHealth, a nationally ranked top 100 healthcare organization. When implementing TPS and kaizen, she emphasizes the important role of leadership, meaningful metrics, building kaizen skill and ability, cultural transformation, and front-line engagement and empowerment. This includes work with union labor forces at OhioHealth and General Motors.
She works with clients to improve the ability of their organizations to engage all employees in problem solving needed to meet customer expectations for safety, quality, delivery, and cost of products and services in the most effective and efficient ways possible.  She achieves those results by focusing on a combination of building organizational capability through strategic alignment (Hoshin Kanri) and kaizen culture.
She is seen as an expert in developing TPS skills of all levels of organizations she has supported.  She is motivated to engage and align the organization to adopt a "Sense-Respond-Adapt" cultural for improvements where resolutions lead to sustained improved operations.
Sherida holds has a Bachelor degree of Business Management from The University of Phoenix, a Certified Lean Expert from the University of Michigan, and a Certified Adaptive Design LLT (Learner, Leader, Teacher).